Dodge Grand Caravan near Lakeshore
WHY A DODGE GRAND CARAVAN
When looking for a Dodge Grand Caravan near Lakeshore, you owe it to yourself to go with the best, and the best is Windsor Chrysler. We have an unrivalled selection of Grand Caravans and with a team that knows every option, consideration, and proposition with our vehicles - you will have the perfect one for your life in no time at all. We work hard with every single customer to have you leave happy and with the perfect amount of rumble under your feet.
The Grand Caravan is an excellent vehicle as well, and not just for families. With 81 configurable seating arrangements it is the unquestioned ruler of modifiable cargo space. No matter if it's surf boards or science fair volcanoes, you will have exactly the right amount of space you need to get it and your passengers, where they are going with nary a cramped leg in sight. So when you are ready to join the Caravan come and see us at 10380 Tecumseh Rd E in Windsor, ON, or you can give us a call at 888-782-3502 to book a test drive. We have a lot to show you and we really can't wait to get started!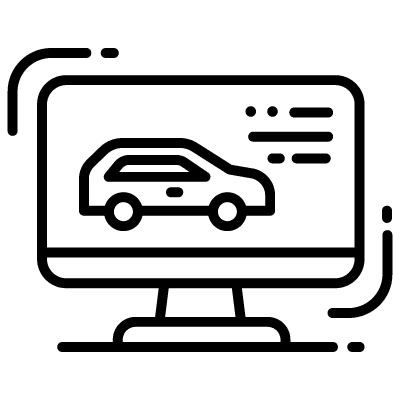 A Stunning Selection
Discover more options at the Ram truck superstore!
Across Canada
We're proud to offer Canada-wide shipping.
It's on Us!
When you choose Windsor Chrysler, your first oil change is free!
CHOOSE THE DODGE GRAND CARAVAN AT WINDSOR CHRYSLER
IT'S THE OUTSIDE THAT COUNTS
The Grand Caravan is quite unlike any other vehicle. It features nearly completely automated doors . From an available rear lift gate to even power sliding doors, you won't miss slamming doors shut to make sure they've latched. It also, of course, has a sleek aerodynamic design and is in many ways the prototype for the modern minivan. Don't underestimate its power, however, with a 3.6 V6 engine under the hood it is nothing to blink at when it gets going!
HAVE IT YOUR WAY
As mentioned above, the Grand Caravan's real claim to fame is its highly modular rear seating arrangement. With 81 different configurations, it is perfect for anything that you might need it for. It's easy, when rotating and folding your chairs, to lose sight of exactly how much space you are working with. Well, for the curious it is up to 3,973L of space when everything is put just right. That is enough space for anything you have in mind!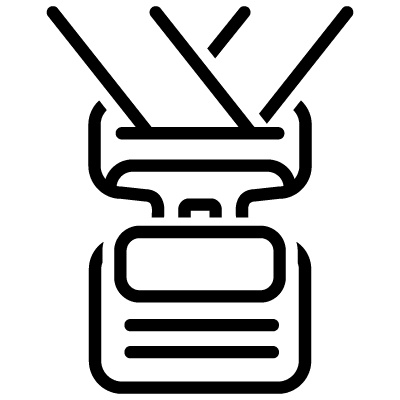 SAFETY FIRST, SECOND, THIRD...
When it comes to safety the Grand Caravan didn't cut any corners. With standard fully surrounding airbags, anti lock brakes, and electronic stability control, you are going to be just fine on the open road no matter your price range. If you do decide to dip into the available features you can enjoy the peace of mind that comes with rear view sensors and a sophisticated blind spot monitoring system. There is nothing safer than travelling with a Grand Caravan!
COME AND GET YOUR GRAND CARAVAN!
At Windsor Chrysler, we believe in doing right by our customers. We work hard to make your experience one that not only would you recommend, but that when the time comes you'll return again and again. With a team that are not only owners but experts and enthusiasts of the vehicles we drive, we are sure to find what you need and do it with not a headache in sight. So when you are ready to find your Dodge Grand Caravan near Lakeshore be sure to visit us first! We'll be waiting!
WELCOME TO WINDSOR CHRYSLER
At Windsor Chrysler, we believe that taking home a new or new-to-you car, truck, or SUV should be a fun and relaxing experience. That's why we're proud to give drivers all across the county a better way to get behind the wheel. Whether you're looking for a stylish Chrysler, a dependable Dodge, an adventure-ready Jeep, or a hardworking Ram, our impressive inventory has something for everyone. There's a reason we're known as a superstore! Our friendly and knowledgeable sales team will help match you with the new or used model that's got everything you're looking for - and more! Your incredible dealership experience doesn't end with our selection, either. With fabulous perks like our valuable referral program, price guarantee, Canada-wide shipping, and your first oil change free, it's no surprise that we've grown to be the biggest Chrysler dealership south of the GTA! You can find us at 10380 Tecumseh Road E in Windsor, ON, or call us at 888-782-3502.
Our Customers Love Us
Great deals and friendly service! Jim Papa and Ken Tate offered great assistance in our purchases of 2 vehicles and delivered in all aspects! Great team Windsor Chrysler!
Todd T.
We bought a 2018 dodge ram there this week and had an amazing experience. The salesperson Ashley McMillan was very nice and respectful to our wishes and what we wanted. She was not pushy to make a sale. She made buying the truck a smooth process. Will be going back in the future. Thank you again Ashley.
Mary D.
I'm very OCD, best dealership I have delt with. Especially their service and parts departments!Thanks Laura and AL!!! Highly recommend!
Ryan M.